Second week for The Wolf in the UK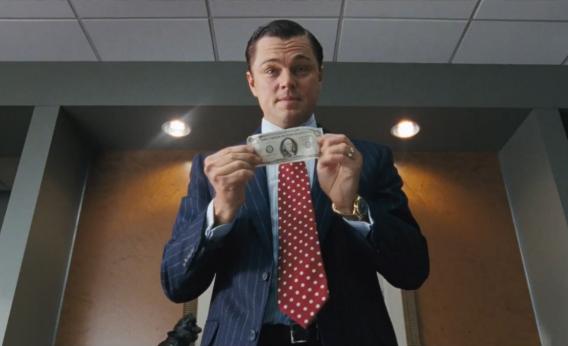 Holding on to the top spot is black comedy The Wolf of Wall Street starring Leonardo DiCaprio, which has brought in £3,608,968 in its second weekend on top. The film that is nominated for four Oscars follows the true story of Jordan Belfort and his rise to the high life to his downfall winzip 32 bit for free. The Wolf of Wall Street is directed by Martin Scorsese and also stars Jonah Hill, Margot Robbie, Matthew McConaughey and Jean Dujardin. It has made a total of £10,903,399 in the UK alone.
Third weekend on release for 12 Years a Slave as it makes a stand in second place bringing in £2,235,837 last weekend zoom cloud for free. The film is an adaptation of the 1853 memoir of the same name by Solomon Northup, a New York State-born free black man who was kidnapped in Washington, D.C. in 1841 and sold into slavery.  12 Years a Slave, which has made a gross of £11,039,927, is nominated for nine Oscars.
New in the box office charts is American action thriller Jack Ryan: Shadow Recruit, which has made it to third place with £1,278,187 windows 10 programme downloaden.  It is the fifth in the Jack Ryan film series however unlike its predecessors it is not an adaptation of a particular Tom Clancy novel, but rather an original story. The film, which is directed by Kenneth Branagh, follows Jack Ryan, a young covert CIA analyst who uncovers a Russian plot to crash the U.S. economy with a terrorist attack filme amazon prime herunterladen pc. Jack Ryan: Shadow Recruit was received to positive reviews with Jason Korsner of UK Screen stating, 'Branagh handles the action sequences better than one might expect from someone who honed his directing skills on Shakespeare, but as it flits back and forth across the world, the script feels like it was tweaked once or twice too many to accommodate the big stars who climbed on board this latest Clancy reboot along the way.' The film is dedicated to Tom Clancy, who died on October 1, 2013.
In fourth place in the box office charts is computer animated film Frozen which has made £1,103,905 in its eighth week and a total of £35,581,127 in ticket sales in the UK spotify dauerhaft downloaden.
American Hustle is in fifth with £997,259 in its sixth week on release. The film, which stars Christian Bale, Amy Adams, Bradley Cooper and Jeremy Renner, is nominated for ten Oscars and has made a gross of £11,213,740 in the UK ashampoo kostenlos downloaden.
Written, directed and edited by Joel and Ethan Coen is American comedy drama, Inside Llewyn Davis, which entered the chart at sixth position on its opening weekend making £757,966. The film that stars Oscar Isaac, Carey Mulligan, and John Goodman, tells the story about one week in the life of a singer who is active in New York's folk music scene in 1961 powerpoint can be downloaded for free. Inside Llewyn Davis received critical acclaim upon release and is nominated for two Oscars, Best Cinematography and Best Sound Mixing. It was also nominated for the Golden Globe Award for Best Motion Picture – Comedy or Musical, and two other nominations. Jason Korsner of UK Screen states, 'To say that the rather unrewarding story is fitting of an unrewarding character lets the brothers off the hook. The circular tale isn't a particularly engaging story, but for what it is, it's well told.'
August: Osage County is an American black comedy-drama film whose star studded cast includes Meryl Streep, Julia Roberts, Ewan McGregor, and Benedict Cumberbatch downloaden macbook air. The film has made £537,310 in its opening weekend which brings it to seventh on the charts. August: Osage County takes a look at the lives of the strong-willed sisters of the Weston family, whose paths have diverged until a family crisis brings them back to the Oklahoma house they grew up in, and to the dysfunctional woman who raised them.  The film was received to generally positive reviews with Jason Korsner of UK Screen stating, 'The writer, Tracy Letts, delivers a handful of explosive scenes – mostly involving women shouting at each other in different parts of the house – but the overall impression left is a downbeat tale of unpleasant people making each other even more unhappy – and the audience thinking they deserve the misery.' August: Osage County is nominated for two Oscars for Best Performance by a Leading Actress for Meryl Streep and Best Performance by a Supporting Actress for Julia Roberts gta 5 gratisen op pc.
Fourth week in the charts for comedy Last Vegas as it reaches eighth place with £471,757 from last weekend making its total in the UK at £6,280,154.
The Hobbit: The Desolation of Smaug is in ninth place in the box office charts after seven weeks tallying £42,388,688 in the UK and £426,313 from last weekend xbox game pass spiele downloaden. The film is nominated for three Oscars.
Lastly, Devil's Due slips down from fifth to tenth place in its second week with £375,585 from cinema ticket sales last weekend.  The film follows a newlywed couple who finds themselves dealing with an earlier than planned pregnancy. As the months pass, it becomes evident that the dark changes to her body and mind have a much more sinister origin. Devil's Due has grossed £1,777,150 in the UK.
Look out for next week: Out of the Furnace, The Awkward Moment, and Lone Survivor.
Tagged with:
Academy Awards
•
Golden Globes
•
Joel Coen and Ethan Coen
•
Jonah Hill
•
Kenneth Branagh
•
Leonardo DiCaprio