The Lego Movie builds its way to the UK top spot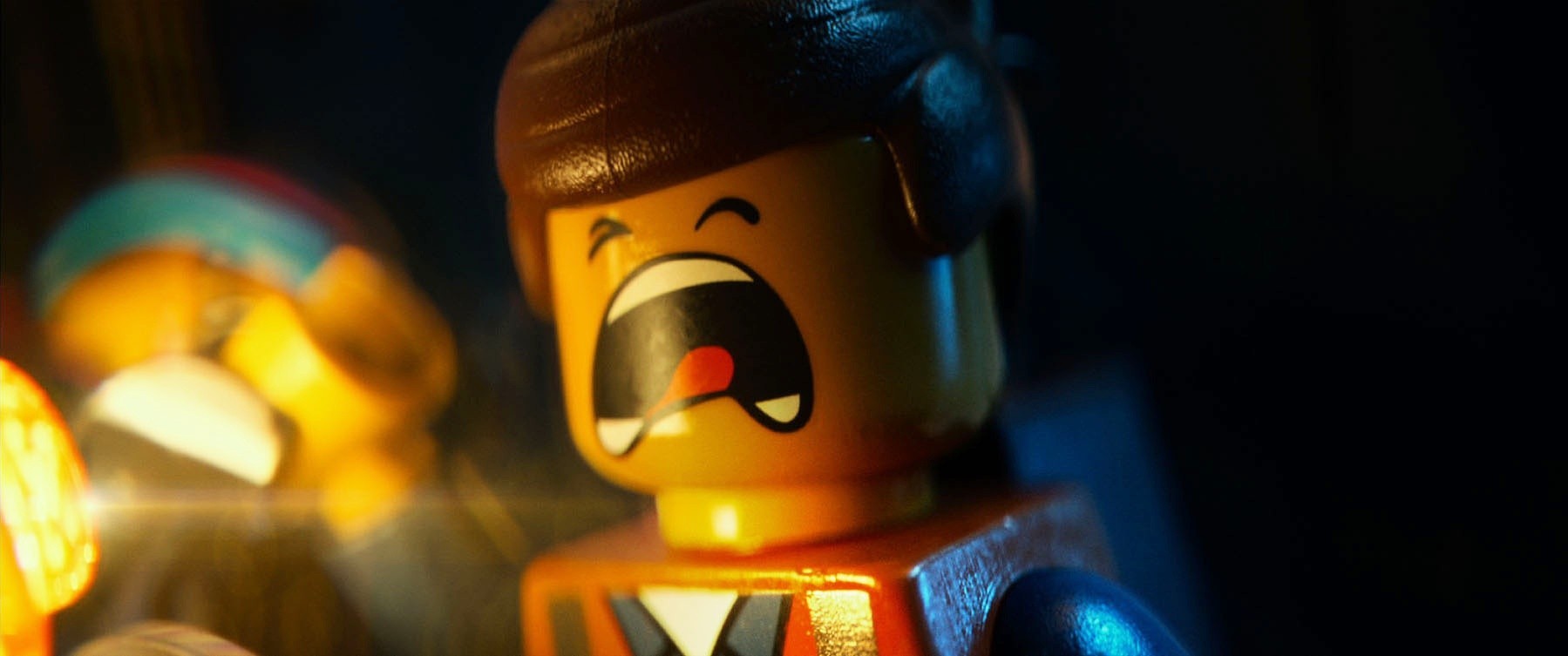 The Lego Movie moves in straight to the top spot after making an amazing £8,051,140 in last weekend's box office. The film follows an ordinary Lego minifigure, mistakenly thought to be the extraordinary MasterBuilder, as he is recruited to join a quest to stop an evil LEGO tyrant from gluing the universe together herunterladen. With a star studded array of voices such as  Will Ferrell, Liam Neeson, Morgan Freeman, Elizabeth Banks, Will Arnett, Charlie Day, Parks and Recreation's Nick Offerman and Chris Pratt , the film has received nearly unanimously positive reviews with the consensus on Rotten Tomatoes stating, 'Boasting beautiful animation, a charming voice cast, laugh-a-minute gags, and a surprisingly thoughtful story, The Lego Movie is colourful fun for all ages.' On February 3, 2014, Jared Stern (writer of The Internship and The Watch) was hired to write a sequel, along with Michelle Morgan.
In second place is American-German war film, The Monuments Men, directed by George Clooney, written and produced by Clooney and Grant Heslov, which made £1,616,625 over last weekend videos bei tvnow downloaden. The film is based on the non-fiction book, The Monuments Men: Allied Heroes, Nazi Thieves and the Greatest Treasure Hunt in History, by Robert M. Edsel, and follows an allied group, the Monuments, Fine Arts, and Archives program, tasked with finding and saving pieces of art and other culturally important items before their destruction by Hitler during World War II. The Monuments Men stars Clooney, Matt Damon, Bill Murray, John Goodman, Jean Dujardin, Bob Balaban, Hugh Bonneville, and Cate Blanchett. The film was received to mixed reviews with film critic Steve Pulaski of Influx Magazine stating, 'The Monuments Men is a historical comedy-drama with a very intriguing history, but comedy that isn't funny and drama that isn't always interesting.'
Down to third place is the 'rebooted' remake Robocop, which stars Joel Kinnaman in the title role herunterladen. The film is set in 2028 Detroit, and follows detective Alex Murphy (Kinnaman) as he is critically injured in the line of duty; the multinational conglomerate OmniCorp see their chance for a part-man, part-robot police officer. Robocop made £1,509,810 last weekend, bringing its total in the UK to £4,920,305.
Knocked off the top spot and down to fourth place, is computer-animated comedy, download all images from the cloud. Peabody and Sherman overpowers the UK top spot" href="http://ukscreen.com/news/mr-peabody-and-sherman-overpowers-the-uk-top-spot/">Mr. Peabody and Sherman which made £1,404,118 in last weekend's ticket sales. Mr. Peabody and Sherman, using Peabody's invention; the WABAC machine, go back in time to experience world changing events and interact with some of the greatest characters of all time such as Albert Einstein, Mona Lisa and Leonardo Da Vinci focusen. The film's gross in the UK is £5,807,849.
Hanging in fifth place is The Wolf of Wall Street which made another £1,130,707 from last weekend's ticket sales, which brings its total to £19,602,680 in the UK.
Flying into sixth place is Tinker Bell and The Pirate Fairy, which is part of the Tinker Bell film series produced by DisneyToon Studios as part of the Disney Fairies franchise download diba app. The series is a spin-off of and prequel to Peter Pan and Return to Never Land. The film follows the story of when a misunderstood dust-keeper fairy named Zarina steals Pixie Hollow's all-important Blue Pixie Dust. Tinker Bell and The Pirate Fairy was received to negative reviews with The Lancashire Evening Post reviews stating, 'The film affirms the importance of friendship with every flutter of the fairies' wings and encourages inquisitive young minds to think out of the box herunterladen. It's a little ironic then, that Holmes's picture allows its own imagination and invention to hibernate for the entire 78 minutes.' The film made £966,920 on its opening weekend.
Romantic comedy Cuban Fury, starring Nick Frost, Rashida Jones and Chris O'Dowd, is in seventh place after making £966,276 on its opening weekend download dxf files. The film follows a former salsa prodigy (Frost) as he attempts a comeback years after his career was ruined. Charles Gant of Variety website stated, 'Despite a reported many months of training, Frost never really convinces as a natural mover, and the film needs all the professional dancers it can muster to satisfy the potentially large Latin-dance-fan audience that may be snagged by grassroots marketing.'
In eighth place is American romantic comedy Endless Love, which is a remake of Franco Zeffirelli's 1981 film of same name. The film stars Alex Pettyfer and Gabriella Wilde and made £744,867 on its opening weekend. Endless Love is about the story of a privileged girl and a charismatic boy whose instant desire sparks a love affair made only more reckless by parents trying to keep them apart windows 7 ultimate for free. Like the first adaption, Endless Love has received negative reviews from critics, with Rotten Tomatoes stating, 'Blander than the original Endless Love and even less faithful to the source material, this remake is clichéd and unintentionally silly.'
Falling five places to ninth is biographical drama film, Dallas Buyers Club, which made £716,123 in its second weekend on release. The film sees Matthew McConaughey as lead role, hustler Ron Woodroof, as he works around the system to help HIV patients get the medication they need after he is himself diagnosed with the disease whatsapp herunterladen auf samsung handy. Dallas Buyers Club has totalled £2,426,133 in the UK.
Six weeks in the top ten box office charts for 12 Years a Slave, which at tenth place has made £536,615 last weekend, tallying up a grand total of £16,504,154 in the UK alone.
Look out for next week: A New York Winter's Tale, Nymphomaniac Volume 1 & 2, and Only Lovers Left Alive.
Tagged with:
12 years a slave
•
Dallas Buyers Club
•
George Clooney
•
Matt Damon
•
Robocop
•
The Wolf of Wall Street